The Juice Lady's (also known as Cherie Calbom) 'Big Book of Juices & Green Smoothies' is not only a recipe book with more than 400 recipes, but a tool to help the reader realize the goal Ms. Calbom dreams of helping others achieve and that is radiantly vibrant health. She includes a couple of testimonies in the introduction. One from a woman who had severe health issues whose life was turned around by juicing and the other from Ms. Calbom herself. Her testimony is inspiring.
The first chapter is what she calls, 'All about juicing' and that pretty much covers it. Lots of details and instruction on juicing.
Then starting with chapter two she fills each chapter with numerous recipes, and yes more tips and training.
This book seems like a good beginner's guide to juicing and smoothies, but if you have specific health issues that you want to address, she gives you juice recipes to incorporate into your diet to do so.
If you are interested in juicing or making smoothies, or in just finding out more on the topic, I'd recommend reading this book. If you are wanting to get into juicing or know someone who is, then you will probably want a copy of the book for yourself. If you have specific health issues you want to work on, you will want your own copy as well.
My favorite part is actually in the introduction as she describes her reasons for doing what she does. That isn't to take anything away from the rest of the book. It is full of great recipes for helping one get healthy and staying healthy.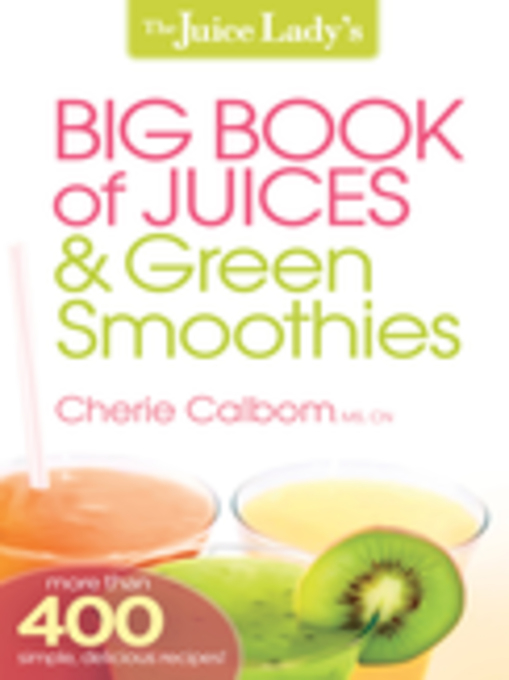 Purposes of Disclosure of Material Connection: I received a temporary digital copy of this book for free in exchange for my honest opinion of it in a review on my blog. I am disclosing this in accordance with the Federal Trade Commission's 16 CFR, Part 255: "Guides Concerning the Use of Endorsements and Testimonials in Advertising."